Network:

FX

Series Premiere Date:

Apr 15, 2014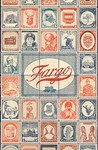 Starring:

Mary Elizabeth Winstead

,

Ewan McGregor

,

Carrie Coon

Summary:

Set in 2010, the sibling rivalry between Ray Stussy and his older brother Emmit (both played by Ewan McGregor) leads to card games, murder and mobsters as the third season returns to Minnesota.

Genre(s):

Comedy

,

Drama
Creator:

Noah Hawley

Season 3 premiere date:

Apr 19, 2017

Episode Length:

60
Please enter your birth date to watch this video:
You are not allowed to view this material at this time.
Fargo is back and it's still just as smart, fun, shocking and brilliant as anything on television.

One man's bland is another's bliss, don't ya know. That's certainly the case with the third season of Noah Hawley's Fargo franchise, with its delicious recipe of quirky humanism and chilling, shocking violence unaltered by a year's hiatus. [1-14 May 2017, p.19]

As always, however, the pleasures of Fargo derive from the variety of the characters and the clever wordplay they indulge in. ... Coon and Hawley quickly establish the distinctiveness of Gloria's character: she's not as polite as Allison Tolman's Deputy Molly Solverson in season one, nor as tight-lipped serene as Patrick Wilson's Trooper Lou Solverson in season two.

In some ways, this season of Fargo checks all of the boxes of its precedent seasons: the down-on-his-luck schlub with a surprise knack for crime; the sly yet intoxicating evil force; the righteous, morally sound cop; and the absurd, easily avoidable crime that sets everything into motion. What sets the season apart is its comparatively small cast of players.

There's a palpable joy throughout, not only in the performances by actors like Thewlis and Winstead who play the more outgoing roles, but in the way that Hawley and his collaborators assemble the pieces. ... If the new season turns out to be a slightly diminished version of what came before, that's still a pretty good place to be.

In the early going, the third season of Fargo, which is set in 2010, offers a sprinkling of skillful characterization, dialogue, and production design without providing enough psychologically compelling components to balance out the largely dry and even perfunctory aspects of the drama. The elements viewers have come to expect are accounted for, as if by checklist.
Beautifully shot, wonderfully acted, and a damn good time. Hawley does it again this year putting a new spin on the "THIS IS A TRUE STORY"

Beautifully shot, wonderfully acted, and a damn good time. Hawley does it again this year putting a new spin on the "THIS IS A TRUE STORY" line shown at the beginning of each episode. It is a philosophical deep dive into our current society and the concept of truth and how subjective it can be. The villains this year are pure evil, especially David Thewlis' disgusting V.M. Varga, and the wonderfully psychotic Meemo played by Andy Yu. The cop character is a staple for the Fargo series, and there is no shortage here. Carrie Coon plays a soon-not-to-be chief of the Eden Valley PD named Gloria Burgle. She has a tough time this season, I'll tell you that much. There are also different supporting police characters like Donny Mashman, Winnie Lopez, and the not-so-supportive Moe Dammick. Mary Elizabeth Winstead plays Nikki Swango the lover of Ray Stussy played by Ewan McGregor who also plays Ray's brother Emmit. Got that? With Emmit, comes a man familiar with the Coen Bros universe. Michael Stuhlbarg plays my favorite character in the series, Sy Feltz, the righthand man of Emmit Stussy. All of these characters get caught up in the dangerous and chaotic world of Fargo Season 3.

…

Expand

The first season was great, the second was even better, and judging from the first episode of season 3, it has actually surpassed my high

The first season was great, the second was even better, and judging from the first episode of season 3, it has actually surpassed my high expectations and looks like it's going to be the best season of the lot.

Ewan Mcgregor is brilliant (times two) and the supporting cast is superb too. Everything about this show, from the art direction, dialogue, and the brilliant soundtrack and the way the music fits the scene (the bridge tournament and the house invasion in particular) simply oozes class. Noah Hawley is a genius: Fargo and Legion are two of the best series ever created IMHO. Cannot wait for the next episode!

…

Expand

The amazing thing about 'Fargo' is that it continues to be fresh even if its structure remains the same throughout seasons. Hawley has the

The amazing thing about 'Fargo' is that it continues to be fresh even if its structure remains the same throughout seasons. Hawley has the cunning talent of the Coen Brothers and the boldness of Tarantino and that's what makes him a compelling writer and director.

…

Expand

Fargo's third season still carries all the hallmarks that give the show such a unique feel and, as a result, it remains an interesting and

Fargo's third season still carries all the hallmarks that give the show such a unique feel and, as a result, it remains an interesting and entertaining watch throughout. Compared to the first two seasons however the plot lacks a little focus and the characters aren't quite as well written meaning overall it's not quite as memorable.

…

Expand

I am a fan of shows that attempt different goals in every season but this is an example of going too far off the rails. This season attempts

I am a fan of shows that attempt different goals in every season but this is an example of going too far off the rails. This season attempts to be ultra-artistic, bringing out very obscure moments and scenes, even the entirety of episode 3, that feel like a waste of time. Side stories and random moments that never fall into place and instead fade out of existence doesn't make great entertainment nor art for that matter. If I wanted to look at some obscure films or tv shows, I would pay to watch those, I didn't expect that to be the main staple of a suspenseful franchise with colorful characters and dark humor. Along with being obscure, this season is bland, in color and in feeling, in fact it strove to make me feel uncomfortable a lot. All the fun and comedic irony I know Fargo for is stripped out, there are no chuckles and no silliness in either the story or characters, all that's left is the location and the accent in people's voices. The ending too is a decide-for-yourself moment and I did like that because it made me think and ties in with the plot, unlike all the preceding, random decide-for-yourself moments. The acting is superb, especially by David Thewlis who plays a despicable antagonist and Ewan McGregor who is playing two brothers. The acting is a pillar that held my interest. The montages are stylish and captivating but most of them empty because they serve little purpose to the plot and at times they are overdone. Even with all the issues present, I would still be able to enjoy the season and think that it's just the weaker one but there is a more glaring problem. There is no character that is truly likable besides for a side police character. There was Nicki Swango, but her story wraps up so disappointingly that it makes it pointless to think back on her. The main protagonist is bland beyond belief, with plainness and dedication being her main personality traits. There is no light or darkness in her, in fact the symbolism used to portray her is that of a person that doesn't exist as she cannot be detected by technology and is juxtaposed with a repetitive robot that nobody cares about. I like when shows try to do something new in a season and if in this season they set out to have everything follow a theme of blandness: bland characters, bland colors, bland artsy moments, then they have achieved it immensely, otherwise whatever they were trying to achieve wound up to be scattered, disconnected bits of shallow glory that were irrelevant to the plot.

…

Expand

A strength of the previous seasons was that the actors disappeared inside their characters. Season three has you watching actors act. Ewan

A strength of the previous seasons was that the actors disappeared inside their characters. Season three has you watching actors act. Ewan Mcgregor was a mistake. Neither wigs or padding helped him in being anything other than a Brit badly putting on a Midwest accent. This season's story was of the "jumping the shark" level. It seems like a parody of what worked so well in the first two seasons. By the time the convoluted plot wrapped up, I felt a sense of loss. There was no reason to try to take this show up a notch. It was already brilliant.

…

Expand

In this film you tell about Ukrainians, but in the second series the song "Kalinka" sounds - it's not Ukrainian, it's Russian! How can you

In this film you tell about Ukrainians, but in the second series the song "Kalinka" sounds - it's not Ukrainian, it's Russian! How can you make such ridiculous mistakes?

…

Expand